Dabbledoo Music Webinar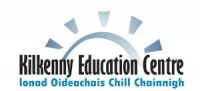 This webinar is now FULLY BOOKED!
This webinar will introduce Primary teachers to a range of musical activities, online resources and home-based music ideas, designed to make music accessible and fun for parents and students during these challenging times. This content have been specially designed with children and parents in mind, with something to suit all levels of musical experience and levels of confidence. Participants will be guided through the free content for parents and teachers at DabbledooMusic.com with advice and instruction from DabbledooMusic founder Shane McKenna.
Lecturer Biography
Shane McKenna is a musician, music teacher and founder of DabbledooMusic. Shane studied Music Education in Trinity College Dublin and Performance in the Royal Irish Academy of Music. Shane also completed a Masters in Music and Media Technology, where he became a leading researcher and developer of new forms of musical notation in education. He has presented his work around the world through compositions, installations and performances, and has used this experience to create a more accessible and fun way to teach music in Primary schools.
NOTE: By registering for this webinar, you give permission to the Centre to share your email address with the Webinar Facilitator. A link will be emailed to you prior to the webinar.
Course Properties
| | |
| --- | --- |
| Course date | 28-05-2020 11:00 am |
| Course End Date | 28-05-2020 1:00 pm |
| Capacity | 20 |
| Cut off date | 27-05-2020 2:00 pm |
| Individual Price | Free |
| Speaker | Shane McKenna |
| Number Hours | 2 |
| Location | Online |