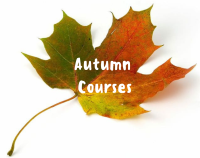 This webinar series is a collaboration between Kilkenny Education Centre, Cork Education Support Centre, Limerick Education Centre, Waterford Teachers' Centre, West Cork Education Centre and Wexford Education Support Centre.
This webinar series will outline ways in which Maths education can be made accessible, relatable and enjoyable for children. The Action Research Model will be used to outline the key areas of Maths that children do not find enjoyable and from this a comprehensive action plan will be designed. A journey of self-discovery will ensue as teachers and facilitators reflect on their own educational values and the impact they have on practice. There will be an outline of methodologies, skills and knowledge that can be applied to help develop children's attitude towards Maths and their enjoyment of the subject. This will be done while enabling children to build confidence in themselves and their mathematical ability along the way. There will be a review of the role of homework in relation to Maths education and skills and strategies will be discussed in relation to this. The course will conclude with a study of assessing Maths in the classroom.
Learning Outcomes
Recognise the importance of agency in the Primary classroom, its role in promoting a positive attitude towards Mathematics and an appreciation of both its practical and its aesthetic aspects.
Establish key methodologies that develop problem-solving abilities and facilitate the application of Mathematics to everyday life.
Implement an action plan in the classroom that aids the development of a positive attitude towards Maths education.
Matthew Whyte
Matthew Whyte is a mainstream Primary teacher currently working in a DEIS 1 school in North Dublin. He attended Marino Institute of Education, where he qualified with a B.Ed. in Primary Teaching in 2017. During this time he developed a deep interest in Maths Education and has become involved in various Maths committees and initiatives that have been rolled out in a plethora of schools. He has trained in Maths Recovery and organised Ready, Set, Go Maths training for members of new staff in his school. He has sought to further develop his practices around the area of Maths Education by completing an M.Ed. (Research in Practice) in Maynooth University in 2020, where he analysed how children's attitude towards Maths could be developed with the aim of making the subject more enjoyable and meaningful. He designed a research project around this using the action research model. The results and findings from this, in conjunction with relevant literature, has informed the structure of this proposed course. He has delivered presentations to current B.Ed. and PME students around the areas of developing student attitude towards maths in Maynooth University as a guest lecturer and has spoken about the area of making Maths fun and meaningful to children in a myriad of staff meetings.