@specialedteacherireland
This Instagram account, run by ASD Class Teacher Angela O'Connor, offers resources for Primary school children and children with ASD and additional needs, including how to make visual timetables for home.
Autism Spectrum Disorder (ASD) Resource Material
Click here to view a folder containing resource materials for students with ASD.
An Chomhairle um Oideachais Gaeltachta agus Gaelscolaíochta (COGG)
Is féidir cuardach a dhéanamh ar líne do na háiseanna atá ar fáil do theagasc na Gaeilge nó don teagasc trí Ghaeilge.
Barnardos Supports for Parents
Barnardos have various supports for parents available on their website.

Butler Gallery
While many parents are at home looking for creative projects to keep children occupied, Butler Gallery are releasing some creative activity inspiration every week as part of their Home Studio series, along with colouring pages based on works from their Collection.
Camara Education Ireland
Camara Education Ireland, in partnership with Google for Education, are hosting a range of G Suite for Education online support sessions on various topics, from Introduction to Google Classroom to Google Sites. Further details can be found here.
Castlecomer Discovery Park Educational Activities
Castlecomer Discovery Park Education Officer has devised a number of worksheets and activities, such as Rock Balancing and the Mindful Nature Journal, which can be done at home.
Child and Adolescent Mental Health Services (CAMHS)
CAMHS has put together four excellent voiced-over PowerPoint slideshows on Making the Transition from Primary to Secondary Schools: A Mental Health Perspective;
To view the slide show choose "Slide Show" and "Play from Beginning"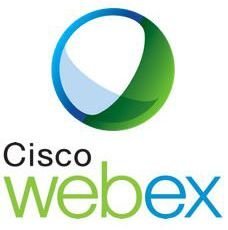 Cisco WeBex
To find out more about Cisco WeBex, used for video conferencing, online meetings, screen shares and webinars, click here.
Cocoon Remote Learning and Virtual Classrooms Blended Learning Bootcamp
Cocoon are running two week online bootcamps for Primary and Post Primary teachers; there is a Google for Education bootcamp and an Office 365 bootcamp. They have partnered with Explain Everything and WeVideo to provide these to schools. Click here to see the Cocoon information/registration page for schools and here to see their information flyer.

Cúla4
This website from TG4 is aimed at two groups; under-sixes (Cúla4 na nÓg) and older children (Cúla4). Aside from television programmes there are games and creativity sections. On Monday 20th April, Cúla4 ar Scoil launched, with a broadcast every Monday - Thursday morning at 10a.m. and again in the afternoon at 4p.m. It features contributions from teachers and facilitators from other communities and Gaeltacht regions, incorporating a range of dialects.
Design and Crafts Council Ireland (DCCI) 'Get Ireland Making'
Get Ireland Making is an initiative led by the Design and Crafts Council of Ireland, supported by Creative Ireland and Healthy Ireland. It aims to share the skills of DCCI craftspeople and designers, a lot of whom work on CRAFTed with communities across Ireland. There will be weekly updates about live workshops and video tutorials, all with an emphasis on making with materials at home or that are easily accessible. The DCCI ambition is to engage the public and the design and craft community in activities designed to support wellbeing and build resilience during this time. DCCI also have various lesson plans for teachers, available here.
eBooks
A number of eBook and educational content providers, such as CJ Fallon, continue to provide access to their online resources to help teachers settle back safely and easily into the new school year.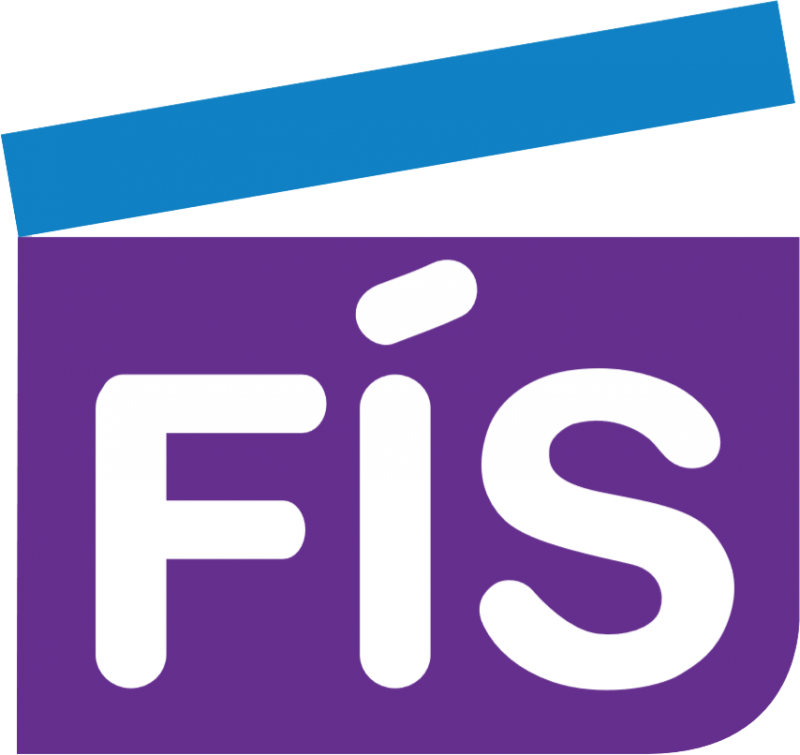 FÍS Film Project: Introducing Film Into the Primary Classroom
The FÍS Film Project has various resources and ideas for both teachers and parents alike, such as learning film-making skills for making films at home, available on their website.
Google G Suite for Education
For any teachers struggling to get to grips with Google classroom, there are updated tips and tricks here on how to keep your lessons going remotely, should the need arise.
Google Teach From Home Hub
Google have created a Teach From Home hub which is a suite of information and tools to help teachers teaching from home.
Happiness and Wellbeing Skills for Post Primary Schools
The Happiness and Wellbeing Skills website offers a number of wellbeing tasks and short guided meditations for Post Primary schools. Additional wellbeing skills will be added regularly, such as the Daily Wellbeing Skills videos which may be helpful.
Health and Safety Authority (HSA) Choose Safety Programme
The HSA Choose Safety Programme is a free programme available to Post Primary schools and Colleges of Further Education which introduces Senior Cycle students and students in Further Education to the principles of workplace safety and health. The programme is designed around six Units; each Unit contains enough material and teaching suggestions to cover five or more class periods. Teachers may dip into the text and engage in the topics and student activities that best suit the level of knowledge of their students. The school pack consists of a Student Workbook and a Teacher Textbook, which are also available as Gaeilge; Téacs Daltaí agus Téacs Múinteoir.
Heritage in Schools Resources
Heritage in Schools have a vast array of resources, designed to inspire and develop an appreciation and curiosity about Ireland's wonderful natural and cultural heritage, on their website.
Irish Primary Principals' Network (IPPN) and Centre for School Leadership (CSL)
IPPN has worked closely with CSL to put together a guidance document containing some practical options and ideas to support school leaders in their leadership role at this time.

iRevise
iRevise are providing free study resources to all students for one month, along with some live online Maths tutorials.

Libraries Ireland
Libraries Ireland have various online services available. For example, you can join the library online and get eBooks, audiobooks, online magazines and newspapers for free straight away.
Mary Immaculate College (MIC) Educational Resources
MIC have published a selection of online education resources and articles, many of which have been recommended by MIC staff, on their website.
Mental Health eLearning Programme for Teachers
Jigsaw, in collaboration with Education Support Centres Ireland (ESCI), has developed a number of interactive online training courses for teachers. This unique training, based on the latest research, was developed in collaboration with young people, teachers and schools. The courses are self-directed, and provide ongoing opportunities for reflection. More information can be found here. There is also a series of 'Jigsaw Connect for Teachers' live webinars, available to teachers who have signed up to the Mental Health eLearning Programme, hosted by Jigsaw Clinicians and including ESCI tutors on the panels. These webinars are being recorded and will be available for teachers on both the Jigsaw and ESCI websites - teachers can view these webinars here.

Microsoft Office 365 and Microsoft Teams
Many schools are familiar with Microsoft software to provide remote learning but many teachers might not be aware of what it can do. This website gives advice on how to ramp up online learning quickly with Microsoft.
Middletown Centre for Autism Webinar Series
Middletown Centre for Autism offered a series of twice weekly live webinars, which featured members of their own multi-disciplinary team and international speakers on a series of themes. They also have a page on their website containing plenty of resources and activities, which can be accessed here.
National Association for the Teaching of English (NATE)
NATE have provided a number of resources focused on teaching the English curriculum to Primary and Post Primary school students on their website.

National Council for Special Education (NCSE)
NCSE are providing online resources for children with Special Educational Needs developed by Occupational Therapists and Speech and Language Therapists. There are resources for parents and teachers.

National Educational Psychological Service (NEPS)
DES NEPS psychologists have developed advice and resources for children and young people to manage and stay well when schools are closed, along with guidance for parents supporting children and young people to create new routines at home.

National Parents Council (Primary)
Over the last number of weeks, the National Parents Council have published a daily edition of useful information, tips and fun activities on their website for parents of Early Years and Primary school children.

Online Creative Writing Pack for Primary Schools
Deirbhile Graham of WriteWords has created a creative writing pack for parents and teachers of Primary school students.

Online Mindfulness Events
Dee Hennessy of Mindfulness Facilitation is hosting various free online cross-professional mindfulness events during this time.

Professional Development Service for Teachers (PDST) Distance Learning Platform
PDST has created a page of curated content which has been developed to support schools and teachers engaged in distance learning in order to provide continuity to students. This platform, which is being updated regularly, can be accessed here.
Professional Development Service for Teachers (PDST) Leadership
The PDST Leadership Team has compiled a suite of information and supports that may be useful to Primary and Post Primary school leaders at this time. This suite of information can be used to help support and develop the thinking of school leaders and will continue to be developed.
Professional Development Service for Teachers (PDST) Post Primary SPHE Online Resource Portal
The Nurturing Wellbeing from a Distance portal consists of links to a wide range of resources that are available to support the wellbeing of the entire Post Primary school community.
Professional Development Service for Teachers (PDST) Primary Wellbeing Online Resource Portal
The PDST Primary Health and Wellbeing Team have collated a comprehensive collection of SPHE and PE resources that can be used to support distance learning. This resource portal can be accessed here.

Professional Development Service for Teachers (PDST) Technology in Education
The PDST Technology in Education Team have developed a new course, Teaching Online for Primary and Post Primary Teachers. This course, open to all teachers, aims to help them continue to teach and support their students' learning online. This course can be accessed here. The PDST Technology Team have recently published their 10 Tips for Teaching Online article, sharing their top ten tips, many of which have been shared by teachers.

Professional Development Service for Teachers (PDST) and the Teaching Council Learning for All Webinar Series
PDST and the Teaching Council hosted a series of live webinars for teachers which commenced on Tuesday 31st March 2020. These webinars addressed the experiences and concerns of school leaders and teachers at this time in the spirit of support, reassurance and enablement. Through live panels and live links, representatives from the profession and the field engaged in conversations about the realities currently faced by teachers and school leaders, as well as highlighting the wonderful efforts they made in maintaining continuity in learning for students. Further details can be found here.
Resource Pack for Primary School Principals and Teachers
Simon Lewis, Principal in Carlow Educate Together N.S., has created a collaborative Google Doc designed to share any ideas that might be useful for online learning. Even more Primary school resources can be found here.
Revision Resources for Post Primary Students
Various revision websites for Post Primary school students can be found here.
SEN Teacher
The SEN Teacher website has free SEN teaching resources and learning materials.
Setting up Communities of Practice (CoPs)
If you and a group of teachers would like to collaborate to share a common professional interest or goal, please contact John, the Centre Director, via email; This email address is being protected from spambots. You need JavaScript enabled to view it.. The Computers in Education Society of Ireland (CESI) have a useful guide to setting up CoPs, which is designed to explain how to organise a Community of Practice to support teachers' professional learning. Although it is drawn from experience in doing this for Computer Science, the guide will suit any theme or subject area. Click here to download this guide.

Scoilnet
Scoilnet has a number of home usage supports which teachers and students alike can benefit from. These supports are free and do not require registration.

Scratch
Visit the Scratch website to learn how to program interactive games, stories and animations.

TeacherCPD.ie
TeacherCPD.ie provide a number of short online courses in the area of digital technologies which teachers can access to upskill and gain ideas for distance learning.
The Ark @ Home
The Ark @ Home is a way for children who are home from school to connect with The Ark through a series of at-home arts activities, virtual events and online screenings of live performances to name a few.
Transitions from Pre-school to Primary School Padlet
Click here to view an excellent Padlet of resources on transitions from Pre-school to Primary school in Ireland, created by Sarah Murray.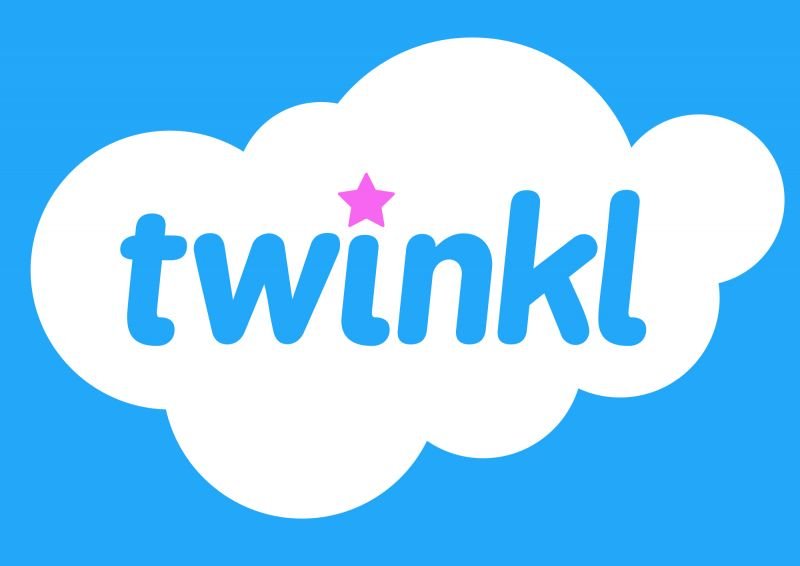 Twinkl
Twinkl Ireland has created a variety of weekly learning resource packs for children from Junior Infants to Sixth Class. Resource packs, created by teachers, contain fun, interactive, exciting and challenging work and English, Maths, Gaeilge, History, Geography, Science, Art and STEM activities so children can continue their learning at home.

United Nations Educational, Scientific and Cultural Organisation (UNESCO)
Click here to view a list of educational applications, platforms and resources which aim to help parents, teachers, schools and school administrators facilitate student learning from home.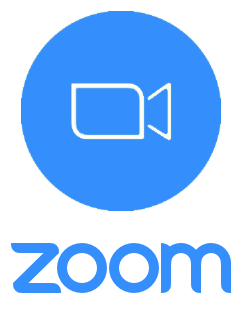 Zoom
Zoom host free and interactive live training webinars daily. Click here to find out more.
Useful Links
Association of Community and Comprehensive Schools
Department of Education and Skills
Education and Training Boards Ireland
Junior Cycle for Teachers (JCT)