Distance Learning Resources for Primary and Post Primary Schools

@specialedteacherireland
This Instagram account, run by ASD Class Teacher Angela O'Connor, offers resources for Primary school children and children with ASD and additional needs, including how to make visual timetables for home. 
Autism Spectrum Disorder (ASD) Resource Material
Click here to view a folder containing resource materials for students with ASD.
An Chomhairle um Oideachais Gaeltachta agus Gaelscolaíochta (COGG)
Is féidir cuardach a dhéanamh ar líne do na háiseanna atá ar fáil do theagasc na Gaeilge nó don teagasc trí Ghaeilge.

Cúla4 
This website from TG4 is aimed at two groups; under-sixes (Cúla4 na nÓg) and older children (Cúla4). Aside from television programmes there are games and creativity sections.
eBooks
A number of eBook and educational content providers have made their materials freely available, such as CJ Fallon, Edco, Folens (to access FolensOnline, use the following codes when registering: Primary School Resources: Prim20 or Secondary School Resources: Sec20​) and Gill Education.

Google G Suite for Education
For any teachers struggling to get to grips with Google classroom, there are updated tips and tricks here on how to keep your lessons going remotely.
Google Teach From Home Hub
Google have created a Teach From Home hub which is a suite of information and tools to help teachers teaching from home.
Happiness and Wellbeing Skills for Post Primary Schools
The Happiness and Wellbeing Skills website offers a number of wellbeing tasks and short guided meditations for Post Primary schools. Additional wellbeing skills will be added regularly.

iRevise
iRevise are providing free study resources to all students for one month, along with some live online Maths tutorials.

Libraries Ireland
Libraries Ireland have various online services available. For example, you can join the library online and get eBooks, audiobooks, online magazines and newspapers for free straight away.

Microsoft Office 365 and Microsoft Teams
Many schools are familiar with Microsoft software to provide remote learning but many teachers might not be aware of what it can do. This website gives advice on how to ramp up online learning quickly with Microsoft.
Middletown Centre for Autism Webinar Series
Middletown Centre for Autism are offering a series of twice weekly live webinars (with a break for Easter). These sessions will feature members their own multi-disciplinary team and international speakers on a series of themes.

myON eBook Library and myON News Service from Renaissance Learning
With the aim of helping to support teachers, students and parents/guardians to 'keep Ireland reading', Renaissance Learning are offering access to thousands of free eBooks through myON Library and free daily news articles through myON News.
National Association for the Teaching of English (NATE)
NATE have provided a number of resources focused on teaching the English curriculum to Primary and Post Primary school students on their website.

National Council for Special Education (NCSE)
NCSE are providing online resources for children with Special Educational Needs developed by Occupational Therapists and Speech and Language Therapists. There are resources for parents and teachers.

National Educational Psychological Service (NEPS)
DES NEPS psychologists have developed advice and resources for children and young people to manage and stay well when schools are closed, along with guidance for parents supporting children and young people to create new routines at home. 

National Parents Council (Primary)
Over the next few weeks, the National Parents Council will be publishing a daily edition of useful information, tips and fun activities on their website for parents of Early Years and Primary School children.

Online Creative Writing Pack for Primary Schools
Deirbhile Graham of WriteWords has created a creative writing pack for parents and teachers of Primary school students. 
Online Mindfulness Events
Dee Hennessy of Mindfulness Facilitation will be hosting three free online mindfulness events via Zoom in the coming days. Further details can be found here.

Professional Development Service for Teachers (PDST) Distance Learning Platform
PDST has created a page of curated content which has been developed to support schools and teachers engaged in distance learning in order to provide continuity to students. This platform, which is being updated regularly, can be accessed here.
Professional Development Service for Teachers (PDST) Primary Wellbeing Online Resource Portal
The PDST Primary Health and Wellbeing Team have collated a comprehensive collection of SPHE and PE resources that can be used to support distance learning. This resource portal can be accessed here.

Professional Development Service for Teachers (PDST) Technology in Education
The PDST Technology in Education Team have developed a new course, Teaching Online for Primary and Post Primary Teachers. This course, open to all teachers, aims to help them continue to teach and support their students' learning online. This course can be accessed here.

Professional Development Service for Teachers (PDST) and the Teaching Council Learning for All Webinar Series
PDST and the Teaching Council are hosting a series of live webinars for teachers commencing on Tuesday 31st March 2020. These webinars will address the experiences and concerns of school leaders and teachers at this time in the spirit of support, reassurance and enablement. Through live panels and live links, representatives from the profession and the field will engage in conversations about the realities currently being faced by teachers and school leaders, as well as highlighting the wonderful efforts they are making in maintaining continuity in learning for students. Further details can be found here.
Resource Pack for Primary School Principals and Teachers
Simon Lewis, Principal in Carlow Educate Together N.S., has created a collaborative Google Doc designed to share any ideas that might be useful for online learning. Even more Primary school resources can be found here.
Revision Resources for Post Primary Students
Various revision websites for Post Primary school students can be found here.
SEN Teacher
The SEN Teacher website has free SEN teaching resources and learning materials.

Scoilnet
Scoilnet has a number of home usage supports which teachers and students alike can benefit from. These supports are free and do not require registration.

Scratch
Visit the Scratch website to learn how to program interactive games, stories and animations.

TeacherCPD.ie
TeacherCPD.ie provide a number of short online courses in the area of digital technologies which teachers can access to upskill and gain ideas for distance learning.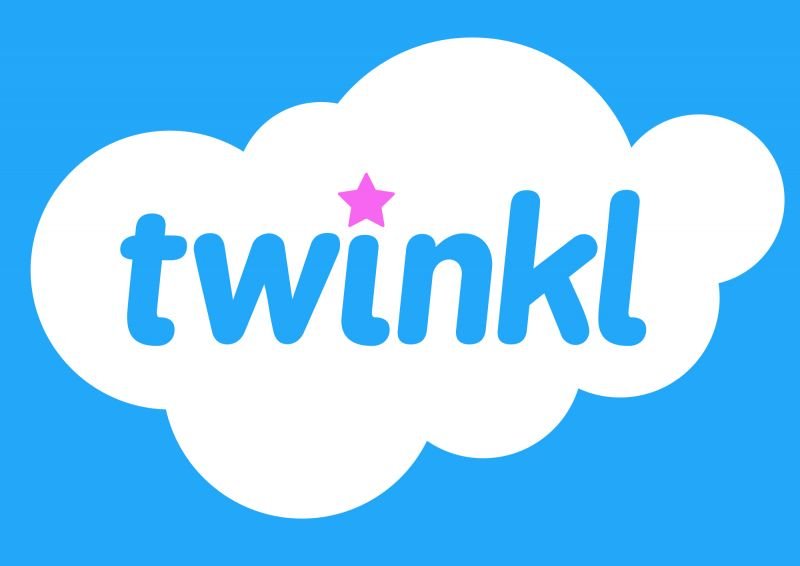 Twinkl
Twinkl Ireland has created a variety of weekly learning resource packs for children from Junior Infants to Sixth Class. Resource packs, created by teachers, contain fun, interactive, exciting and challenging work and English, Maths, Gaeilge, History, Geography, Science, Art and STEM activities so children can continue their learning at home.
Useful Links
Association of Community and Comprehensive Schools
Barnardos - link to supports for parents
Department of Education and Skills   
Education and Training Boards Ireland
Junior Cycle for Teachers (JCT)      
United Nations Educational, Scientific and Cultural Organisation (UNESCO) - link to a sizeable list of distance learning apps, platforms and resources