Impress and Achieve Interview Success for Primary and Post Primary
Impress and Achieve Interview Success for Primary and Post Primary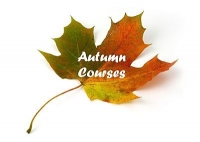 This course may prove to be the first step in taking stock of your career as it guides you through the steps in your career progression planning and explains how to enhance your application and interview performance through;
Professional and succinct CV compilation,
Guidance on letters/forms of application and on-the-spot presentations,
Effective communication with interview panels,
Understanding the interviewer/interviewee dynamic,
Understanding and applying key DES frameworks: Looking at Our School and SSE,
Translating your skills, competencies, experience and achievements to impressive performance in the selection process, and
Objectively reviewing outcomes and moving on with confidence.
Teresa Hand Campbell
Teresa, M.Sc., Director of THC CONSULT, shares 36 years experience in education (30 years in Principalship), and her success and expertise as an Occupational Psychologist, Lecturer, Tutor (PDSL) a Business, Executive Coach, Certified Mediator Registered Psychometric Test User 1 and 2 (BPS) and Professional Multi-Science Analyst to affirm and motivate people towards securing their ideal position, finding career satisfaction and realising their true potential. 
This course is suitable for aspiring Principals, Deputy Principals, those seeking AP Posts and those teachers simply pondering change.
Course Properties
| | |
| --- | --- |
| Course date | 24-10-2019 5:00 pm |
| Course End Date | 24-10-2019 7:00 pm |
| Capacity | 30 |
| Cut off date | 24-10-2019 5:00 pm |
| Individual Price | Free |
| Speaker | Teresa Hand-Campbell |
| Number Hours | 2 |
| Location | Kilkenny Education Centre |