Teacher Wellbeing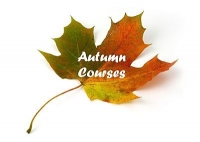 The teacher well-being workshops are designed to educate and empower teachers with the insight and tools to make positive changes to enhance their personal and workplace health, wellbeing and resilience. The workshops are interactive through a mesh of methodologies; PowerPoint, video, collaboration, interaction, reflection, case studies, discussion, mindfulness, etc.
Day 1 (Thursday 26th September):
An examination of the meaning of wellbeing.
Exploration of what stress and mental health is and its impact on the teacher, school and family life.
Consideration of the meaning of work-life balance.
Examining steps to take in a mental health crisis.
Exploration of some grounding techniques.
* including journaling which teachers are recommended to continue at home until workshop two. 
Day 2 (Thursday 3rd October):
Exploration of the psycho-social working conditions and wellbeing of Irish teachers.
Examining the relationship between teacher wellbeing and engagement.
Exploration of the Wellbeing Policy and Framework for Practice 2018-2023 and the SSE process.
Identification of personal stressors and strategies to help build resilience. Revisiting of the journal from the previous session.
Creation of a Personal Wellbeing Plan (PWP) – a toolkit based on the major elements of wellbeing-mind, body and self.
* Participants will need a pen and a journal
Dorothy Scarry
Dorothy Scarry completed her M.Sc in Workplace Health and Wellbeing in Nottingham University in 2018. She is Primary school teacher in County Roscommon. Her 2018 M.Sc research project was titled 'The Psychosocial Working Conditions and Wellbeing of Irish Primary Teachers'. She has a PGCE in Primary Education, H.Dip in Secondary Education and B.A. (English, Sociology and Politics). Dorothy is a member of the INTO, the Teaching Council, the Association of Health Promotion Ireland and the Society of Occupational Medicine. She is Mental Health First Aider and has also completed further CPD in Health Coaching, Mindfulness and Nutrition.
Course Properties
| | |
| --- | --- |
| Course date | 26-09-2019 5:00 pm |
| Course End Date | 03-10-2019 7:00 pm |
| Capacity | 25 |
| Cut off date | 26-09-2019 5:00 pm |
| Individual Price | Free |
| Speaker | Dorothy Scarry |
| Number Hours | 4 |
| Location | Kilkenny Education Centre |