AUsome Training Autism and Sensory Processing Webinar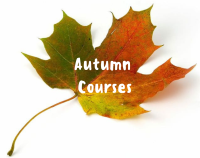 This webinar is a collaboration between Kilkenny Education Centre, Drumcondra Education Centre, Waterford Teachers' Centre and Wexford Education Support Centre.
This webinar will give participants a deeper understanding of the differences in sensitivities that Autistic people experience. We will also work through some common terms associated with "sensory", like "sensory overload" , "sensory-emotional", "sensory seeking" and "sensory avoiding", and give you a really clear insight into what these terms mean and how you can accommodate varying sensory needs in your classroom.
Learning Outcomes
Understanding sensory differences,
Developing sensory profiles, and
Making your space more inclusive.
Evaleen Whelton
Evaleen Whelton, founder of AUsome Training and Konfident Kidz, is an award winning Autistic educator, author and advocate. She has developed neurodiversity-affirming social programs for children and teens since 2014. Her recent book, Standing Up for Myself, is the first and only book recommended by Therapist Neurodiversity Collective as a perfect alternative to social skills training. Evaleen's work centres on the rights of Autistic children to be themselves and draws on her expertise as a Speech and Drama Teacher of 20 years, as well as her experiences as a member of the Autistic Community.
Course Properties
| | |
| --- | --- |
| Course date | 13-12-2022 7:00 pm |
| Course End Date | 13-12-2022 9:00 pm |
| Capacity | 150 |
| Cut off date | 13-12-2022 10:00 am |
| Individual Price | Free |
| Speaker | Evaleen Whelton, AUsome Training and Konfident Kidz |
| Number Hours | 2 |
| Location | Online (via Zoom) |