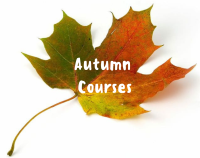 This webinar series is a collaboration between Kilkenny Education Centre and Wexford Education Support Centre.
Many children attending our schools are living with diabetes. This webinar series, which will take place over two Monday evenings, Monday 14th November and Monday 21st November 2022, from 7p.m. each evening, will give an overview of diabetes and how it may impact on a student during the school day. This series is suitable for teachers and Special Needs Assistants (SNAs) who are working with children with diabetes in the school setting.
Webinar #1 - Monday 14th November 2022
What is diabetes?
Types of diabetes and medication
Daily life of a person with diabetes
Blood glucose test and demonstration
Hypoglycaemia - causes, symptoms, actions
Hyperglycaemia - causes, symptoms, actions
Factors that affect blood glucose levels
Exercise
Webinar #2 - Monday 21st November 2022
Diabetes Coma/Shock
Ketoacidosis (DKA)
Insulin pumps - demonstration
Flash Glucose Monitors and Continuous Glucose Monitors - demonstration
Loops Systems
Celebrate it!
Assisting at school
Walk through of the HSE care needs document
Walk through of the KiDS diabetes education program for schools
Links to a variety of resources and supports
Aisling White
Aisling White has been living with Type 1 Diabetes for the past 26 years. She qualified with a Bachelor of Education in 2017 and currently works as a Primary school teacher. She is a committee member of the Limerick Diabetes Support Group. She co-founded the Irish Adults with Type 1 Exercise Support Group, as well as the MidWest Diabetes Advocacy Group, and continues to advocate for the rights of people with diabetes. Aisling is also a member of the Diabetes Ireland Advocacy Group, the Global Heart Hub Advocacy Group and the International Diabetes Federation Europe's Youth Leadership Lab. In 2021, she presented on a webinar detailing the IDF Kids and Diabetes in Schools program which aims to bring diabetes education to schools. Aisling also has a Level 5 qualification in Nutrition. In April, she will travel to Brussels to be an Irish representative for an event organised by the International Diabetes Federation. Aisling aims to spread diabetes awareness and support schools to create a positive and empowering environment for students living with diabetes.