How to Experience Happiness When the World is Falling Apart Webinar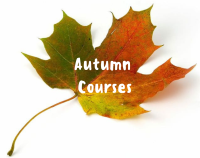 Are we living in scary times?
The world sometimes not only feels overwhelming but also quite a fearful and scary place. This fear feels omnipresent.
What is happiness?
What is happiness? Who is experiencing it and how can I have a little more of that elusive feeling we all long for?
What will we learn?
In this interactive 90 minute workshop, facilitated by Stephen Dargan, Wake Up!, participants will examine the world to see if what we think is true is. Let's talk about what happiness means to us. Who are the happiest and how do they experience more of it than others?
See also
Course Properties
| | |
| --- | --- |
| Course date | 08-11-2022 7:30 pm |
| Course End Date | 08-11-2022 9:00 pm |
| Capacity | 25 |
| Cut off date | 08-11-2022 7:30 pm |
| Individual Price | Free |
| Speaker | Stephen Dargan, Wake Up! |
| Number Hours | 1.5 |
| Location | Online (via Zoom) |