Facing Uncertainty Webinar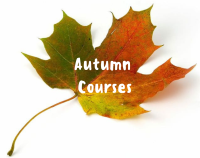 This webinar, suitable for Principals, teachers, Special Needs Assistants (SNAs) and school staff, will explore uncertainty as a major source of stress and the techniques which are key to building tolerance of uncertainty. The primary discussion topics include;
Challenging and accepting uncertainty,
Cognitive Behavioural Therapy (CBT) model of intolerance of uncertainty,
The physiological state of stress,
How to deal with uncertainty,
Behaviours in response to uncertainty of distress,
Uncertainty-anxiety connection,
Why we crave certainty,
Practical steps to promote wellbeing when faced with uncertainty,
To explore practical steps to cope with uncertainty,
To promote wellbeing, and
To explore the neuroscience behind certainty and our desire for certainty.
Nicola Culloty
Nicola Culloty is a Primary school teacher with twenty years experience working with parents/guardians and children. As a Home School Community Liaison (HSCL), she formed an authentic and lasting partnership with parents/guardians. Nicola completed a Masters in Cognitive Behavioural Therapy and is currently practising as a Cognitive Behavioural Therapist. She is very experienced on the impact of trauma on both adults and children and is proficient in the techniques used to overcome and assist those living with mental health issues. Nicola has facilitated parenting groups and worked closely with parents/guardians of children who have experienced trauma in her roles as a teacher, therapist and HSCL. Nicola provides training in the area of Cognitive Behavioural Therapy for teachers and school staff. She also provides parenting support to parents/guardians of both young children and adolescents.
Course Properties
| | |
| --- | --- |
| Course date | 14-11-2022 7:00 pm |
| Course End Date | 14-11-2022 8:00 pm |
| Capacity | 40 |
| Cut off date | 14-11-2022 12:00 pm |
| Individual Price | Free |
| Speaker | Nicola Culloty, Full Circle CBT |
| Number Hours | 1 |
| Location | Online (via Zoom) |