Nurture Group Theory and Practice Webinar Series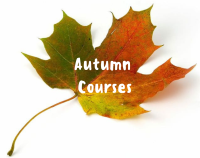 This webinar series (Monday 27th September, Wednesday 29th September, Monday 11th October and Wednesday 13th October 2021, 4.30 - 7.30p.m. each evening) is suitable for;
Those who wish to set up and run a Nurture Group,
Those who wish to support children in the transition back to school,
Those who wish to support students who need to 'settle to learn',
Those who wish to support 'at risk' children, and
Teachers and SNAs who want to adopt a more nurturing approach while working with children who have social, emotional and/or behavioural difficulties, attachment difficulties, low self-confidence, low self-esteem, low resilience, self-regulation and/or self-expression difficulties.
Nurture Groups and Nurturing Schools - Supporting all Students to Learn
The practicalities of setting up and running a Nurture Group – Early Years, Primary and Post Primary,
Up-to-date research in attachment theory and neuroscience, and the practical applications in the classroom,
Child development and learning: the effects of loss, trauma and neglect on learning and behaviour,
Assessing students' developmental difficulties, blocks to learning and to devising practical strategies to support them,
Developing the curriculum to promote students' social, emotional and learning skills,
Developing a whole-school nurturing approach and promoting wellbeing, and
Monitoring and evaluation through a structured, evidence-based, planned approach.
Each Participant Resource Pack will include;
Course materials,
A copy of the Boxall Profile Handbook (Primary)/Boxall Profile for Young People Handbook (Post Primary), and
A copy of Beyond the Boxall Profile:Strategies and Resources/Beyond the Boxall Profile for Young People: Strategies and Resources publications.
Course Properties
| | |
| --- | --- |
| Course date | 27-09-2021 4:30 pm |
| Course End Date | 13-10-2021 7:30 pm |
| Capacity | 30 |
| Cut off date | 27-09-2021 12:00 pm |
| Individual Price | €220.00 |
| Speaker | Dr. Susan Gibney, Nurturing Schools Ireland |
| Number Hours | 12 |
| Location | Online (via Zoom) |