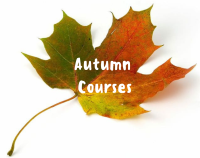 This webinar is a collaboration between Kilkenny Education Centre, Clare Education Centre, Laois Education Centre, Limerick Education Centre and the English Language Support Teachers' Association of Ireland (ELSTA).
Would you like to be able to communicate more effectively with EAL learners and their parents/guardians? Would you like to add to the welcoming nature of your school? Register for this webinar and you will be closer to achieving those goals! This webinar will focus on communication with EAL learners and their families. Even if you do not have one word of an EAL learners' first language/s, Narrell, the facilitator, will guide you through a practical process of using learners' home language/s in your communication with learners and their families. You will learn from Narrell's practical step-by-step advice on how you and your school can do this, in a straightforward non-time consuming way, usually by using technology on your laptop, PC or phone.
You will also be guided by Narrell through the challenges posed for parents/guardians and teachers by parent/guardian teacher meetings, and how to overcome those challenges in a way that is not disconcerting for the parent/guardian, who may not speak any English, and the teacher. By participating in this webinar, you will be better equipped to further enhance a supportive and diverse school environment that will make EAL learners and their families feel welcome.
When you complete this webinar you will;
Have the ability to make a more informed decision as to how you can further improve communication with EAL learners,
Be able to improve communication with non-English spreaking parents/guardians,
Understand how you can improve your school's approach to communicating with non-English speaking parents/guardians, and
Be in a better position to enhance your school's supportive and diverse school environment.
You will be encouraged to ask questions/clarify aspects of the webinar content throughout the webinar.
Narrell Byrne
Narrell Byrne is a dedicated and enthusiastic EAL Co-Ordinator at Mount Sion C.B.S., currently seconded as EAL advisor to PDST. Narrell firmly believes that as teachers, we need to ensure every EAL learner feels a sense of belonging, can access the curriculum, and experience success. She has a keen interest in developing practical guidance, processes, and adaptable resources schools can use to ensure EAL learners feel welcome, safe, secure, and supported; sustainable EAL provision is structured and embedded more effectively and subject teachers are better supported and equipped to support EAL learners.
English as an Additional Language (EAL) Webinar Series Webinars
Teachers must register individually for each webinar in the Series they wish to attend. There are six webinars in the Series in total.