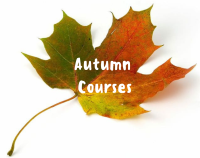 This webinar is a collaboration between Kilkenny Education Centre, Clare Education Centre, Laois Education Centre, Limerick Education Centre and the English Language Support Teachers' Association of Ireland (ELSTA).
Are you ever baffled or intimidated by differentiation while teaching English as an Additional Language (EAL)? Should your EAL learners be withdrawn from class? How do I manage Team-Teaching? These questions and more will be tackled in this webinar, and it will provide you with the opportunity to explore these topics. In this webinar, Livia, the facilitator, will explore differentiated teaching for the EAL student/s in your class. This webinar will provide insights into differentiated teaching materials, where to get them and how to use them. Participants will learn the advantages which in-class support bring when compared with withdrawal. You will also have the chance to discover and better understand the benefits of Team-Teaching when you have an EAL student in your class.
When you complete this webinar you will;
Have a better understanding of how to go about differentiating for EAL learners,
Know where to find, and how to use, differentiated EAL teaching tools,
Understand why, and how, withdrawing EAL learners from class is often a poor strategy, and
Learn how Team-Teaching can help your EAL learners blossom.
You will be encouraged to ask questions/clarify aspects of the webinar content throughout the webinar.
Livia Healy
Livia Healy is a former EAL student, originally from Romania, with 15 years teaching experience in EAL, French and Spanish, in a vibrant multicultural DEIS Post Primary school in Limerick City. She is a graduate of University of Limerick; B.A. Languages and Cultural Studies 1.1 Hons.; PD. Ed in Languages 1.1 Hons. She is the co-author of La Pluma, the Spanish Leaving Certificate textbook (Healy and Rock, Folens, 2006), Founder of TEAL (Teaching English as an Additional Language) in Ireland in 2018, recently renamed ELSTA (English Language Support Teachers' Association), with approx. 2,200 members, lead EAL teacher collaborator with the TEAL Project, Mary Immaculate College (MIC), recipient of the ELL Award 2020, and PRO of ELSTA. For the past three years she has led and supported teachers of EAL students on a daily basis. She believes that her experience of being an ethnic minority teacher, combined with being a former EAL student, enhances her understanding of the current level of needs of EAL students and their teachers.
English as an Additional Language (EAL) Webinar Series Webinars
Teachers must register individually for each webinar in the Series they wish to attend. There are six webinars in the Series in total.