Gifted Children Webinar for Teachers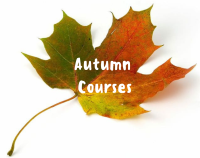 Sometimes responding to the needs of gifted children can be a challenge as teachers. This webinar will look at how teachers can recognise this exceptionally able and talented group in schools, along with ways teachers can extend their learning to allow gifted children to reach their potential and flourish in the classroom.
Annette Ormond
Annette Ormond is a Primary teacher working in schools for the past seventeen years. She is a passionate lifelong learner and is currently completing a Masters in Educational Leadership in Waterford Institute of Technology (WIT), and studying towards a degree in Psychology. She has completed many different courses in the area of educating children with Special Educational Needs and has significant and varied experience in the area. Annette believes wholeheartedly in the difference we can make in the lives of people with many additional needs through our understanding and our knowledge. She has worked with the Dyslexia Association of Ireland for the past eight years and was awarded the IATSE Testimonial and Award for Excellence in Support Teaching in 2017, when studying in University College Dublin (UCD).
Course Properties
| | |
| --- | --- |
| Course date | 15-11-2021 7:00 pm |
| Course End Date | 15-11-2021 8:00 pm |
| Capacity | 40 |
| Cut off date | 15-11-2021 12:00 pm |
| Individual Price | Free |
| Speaker | Annette Ormond, Grad. Dip. SEN, M.Ed. ASN. |
| Number Hours | 1 |
| Location | Online (via Zoom) |