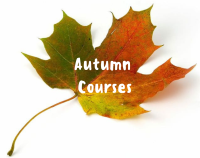 This webinar is a collaboration between Kilkenny Education Centre, Cork Education Support Centre, West Cork Education Centre, Co. Wexford Education Centre and Waterford Teachers' Centre.
Sa seimineár gréasáin seo tabharfaidh Aislinn léargas ar ról na feasachta fóineolaíochta, na feasachta fóineolaíochta agus na fónaice i nGaeilge. Fiosróidh an seimineár gréasáin cur chuige molta do sheomraí ranga i scoileanna T1 ach freisin an tábhacht a bhaineann lena chur san áireamh i scoileanna T2. Pléifear gníomhaíochtaí ranga agus na hacmhainní atá ar fáil freisin. Beidh deis ann do Q&A ag an deireadh gach rud a phlé. Oiriúnach do mhúinteoirí na ranganna sóisearacha.
In this webinar, Aislinn, the facilitator, will provide insight into the role of phonological awareness, phonemic awareness and phonics in múineadh na Gaeilge. The webinar will explore a suggested approach for classrooms in T1 schools, but also the importance of its inclusion in T2 schools. Classroom activities and available resources will also be discussed. There will be opportunity for Q&A at the end to discuss all things feasacht fóineolaíoch, fóinéimí agus fónaic. Suitable for teachers of Junior Primary classes.
IS MÚINTEOIR MÉ WEBINARS
Teachers must register individually for each webinar they wish to attend. There are four Is Múinteoir Mé webinars in total.