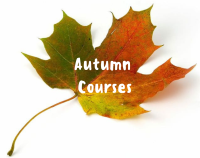 This webinar series is a collaboration between Kilkenny Education Centre, Cork Education Support Centre, Waterford Teachers' Centre, West Cork Education Centre, Wexford Education Support Centre and University College Cork (UCC). Sincere thanks to the SOAR Project for funding. Course/resource created by UCC's Disability Support Service.
University College Cork (UCC) have created a free online course/resource entitled Technology to Make Learning Easier for school students and teachers. Click here for an overview of this Technology to Make Learning Easier course/resource. Importantly, this course/resource covers free or built-in software on phones/tablets, in MS Office 365 or in Google, or software that is just free to download.
The ESCI South Region Education Centres and University College Cork (UCC) are delighted to offer this training (two by two-hour webinars; Tuesday 4th October and Tuesday 11th October 2022, from 5p.m. each evening) where you will be taken through using this course/resource. Participants will have the chance between the sessions to try it out and come back with queries/questions. Learn to take full advantage of the technology you/your school already has to help make reading, writing and studying easier. There is no cost involved!
Technology can have a positive role in making learning easier and in giving students and educators greater choices in how, where and when they learn. Technology to Make Learning Easier is aimed at Transition Year students and educators (but applicable to all) and are offered training videos, links and advice to make reading, writing and studying easier for students. It explores various free technologies either already on your computer, your phones or technology that is free to download.
This webinar series is aimed at Post Primary students, teachers and SNAs, with many references to the Junior Certificate and Leaving Certificate exams in the videos. However, this technology is applicable to all learners and Primary school teachers are welcome to attend this webinar series to learn how to use this course/resource with their younger learners.
Making Reading Easier
Students can learn how to get their phone to read notes/quotes/definitions aloud to them. There are tools to get the computer/phone to read aloud to you. There are even options to have text read aloud in Irish, French, German and other languages to help prepare for oral/aural exams. Making a sound file of text to listen to learn/revise anywhere, anytime even on your phone is so easy and convenient.
Making Writing Easier
Another section of the course/resource shows how to get your phone/computer to type what you say to speed up project work. It also covers using free mind mapping software to plan/structure your written work to speed up and improve your homework, projects, classroom based assessments, for example.
Making Studying Easier
In this part of the course/resource, students can learn to use mind maps to study and make excellent visual revision notes with images, video and even sound files. You can then access your mind maps study on your phone anywhere, anytime.
To allow students to make the most of these excellent, free learning tools we also examine some fundamental IT skills including touch-typing and file management. Resources to help teachers to share their teaching and learning materials digitally are also included to allow students to utilise technology to make their learning easier.