Assistive Technology for Special Needs Assistants (SNAs)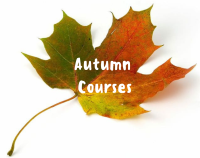 The purpose of this Assistive Technology face-to-face session is to introduce software and hardware to Special Needs Assistants (SNAs) which will support students with both physical and/or cognitive challenges, in and out of the classroom. The focus is on Literacy and Numeracy using existing systems, and Freeware, where possible.
So, if you are supporting learners who have ADHD, Dyslexia or Dyscalculia; if you are assisting learners with their Literacy and Numeracy; if you are helping learners with their organisational skills, this session is for you!
If you feel your lack of knowledge about computers and technology 'lets you down', Angela will help allay your fears. The main purpose of this session is to help you feel more empowered to support learners using very valuable digital tools.
Course Properties
| | |
| --- | --- |
| Course date | 05-10-2022 4:30 pm |
| Course End Date | 05-10-2022 5:30 pm |
| Capacity | 25 |
| Cut off date | 05-10-2022 12:00 pm |
| Individual Price | Free |
| Speaker | Angela Costello, Accessibility Office, SETU Carlow |
| Number Hours | 1 |
| Location | Online (via Zoom) |