Autism Spectrum Disorder (ASD) Resource Material
Click here to view a folder containing resource materials for students with ASD. The NCSE have compiled a list of online websites, resources and apps to help parents and teachers to support students with Autism, which you can view here.
Barnardos Supports for Parents
Barnardos have various supports for parents available on their website.
Biodiversity in Schools
The Biodiversity in Schools team have a number of nature activities for remote learning that are simple, free, require minimal resources and will encourage children to get outside this Spring. There are nature activites for birds, bugs, trees and wildflowers to name a few!
Bookville 2020: Bookville in a Book
Based on some of the best contemporary children's authors and illustrators, Bookville in a Book is sure to inspire children, teachers, parents and guardians. Packed with fun and exciting interactive activities to suit children from 5 - 12 years, this will be an activity book to treasure, and you can enjoy it at any time! There are also Shadow Puppet and Bookmark Making video workshops available here. Bookville is brought to you by the Kilkenny County Council Library Service and the Kilkenny County Council Arts Office, supported by the Creative Ireland Programme.

Butler Gallery
While many parents are at home looking for creative projects to keep children occupied, Butler Gallery are releasing some creative activity inspiration every week as part of their Home Studio series, along with colouring pages based on works from their Collection. Butler Gallery have recently added colouring pages of original artwork from the Cartoon Saloon WolfWalkers film.
Castlecomer Discovery Park Educational Activities
Castlecomer Discovery Park Education Officer has devised a number of worksheets and activities, such as Rock Balancing and the Mindful Nature Journal, which can be done at home.
Child and Adolescent Mental Health Services (CAMHS)
A number of useful presentations for teachers, Parents/Guardians and SNAs have been developed by the HSE Child and Adolescent Mental Health Services (CAMHS) and the National Educational Psychological Service (NEPS), in partnership with Kilkenny Education Centre. These presentations have been developed to assist, inform and guide adults who are in contact with children who are transitioning from Primary to Post Primary school, but they will also be useful for Parents/Guardians and teachers of all children and young people who are returning to school following the COVID-19 school closures. For further information click here.
Childrens Books Ireland
Children's Books Ireland is the national children's books organisation of Ireland. Through their many activities and events they aim to engage young people with books, foster a greater understanding of the importance of books for young people and act as a core resource for those with an interest in books for children in Ireland.

Cúla4
This website from TG4 is aimed at two groups; under-sixes (Cúla4 na nÓg) and older children (Cúla4). Aside from television programmes there are games and creativity sections. On Monday 20th April, Cúla4 ar Scoil launched, with a broadcast every Monday - Thursday morning at 10a.m. and again in the afternoon at 4p.m. It features contributions from teachers and facilitators from other communities and Gaeltacht regions, incorporating a range of dialects.
Design and Crafts Council Ireland (DCCI) 'Get Ireland Making'
Get Ireland Making is a new initiative led by the Design and Crafts Council of Ireland, supported by Creative Ireland and Healthy Ireland. It aims to share the skills of DCCI craftspeople and designers, a lot of whom work on CRAFTed with communities across Ireland. There were weekly updates about live workshops and video tutorials, all with an emphasis on making with materials at home or that are easily accessible. Many of these video tutorials, along with podcasts, are available to watch on the DCCI website. The DCCI ambition is to engage the public and the design and craft community in activities designed to support wellbeing and build resilience during this time. DCCI also have various lesson plans for teachers, available here.
eBooks
A number of eBook and educational content providers, such as CJ Fallon, continue to provide access to their online resources to help teachers settle back safely and easily into the new school year.
Enable Ireland Assistive Technology in Primary Education e-Learning Course
Enable Ireland has launched a free Assistive Technology in Primary Education e-Learning course for Primary teachers and SNAs, along with Parents/Guardians. This free, self-directed online course takes approximately 1.25 hours to complete and gives a broad overview of the areas where technology can enhance a student's learning and performance. Further information and details of how to enrol can be found on the Enable Ireland website here.
ESCI 'Navigating the Final Term of Leaving Certificate 2021 - A Webinar for Parents'
In March 2021, ESCI delivered a webinar for Parents/Guardians entitled 'Navigating the Final Term of Leaving Certificate 2021 - A Webinar for Parents'. You can view a recording of this webinar on the ESCI website here.
European Space Agency Expedition: Home
ESA Education has launched Expedition: Home, a one-stop website for students and parents to do fun space-based activities and keep learning while at home. The website features plenty of activities for three age ranges: 3-6 years, 6-12 years and 12-18 years.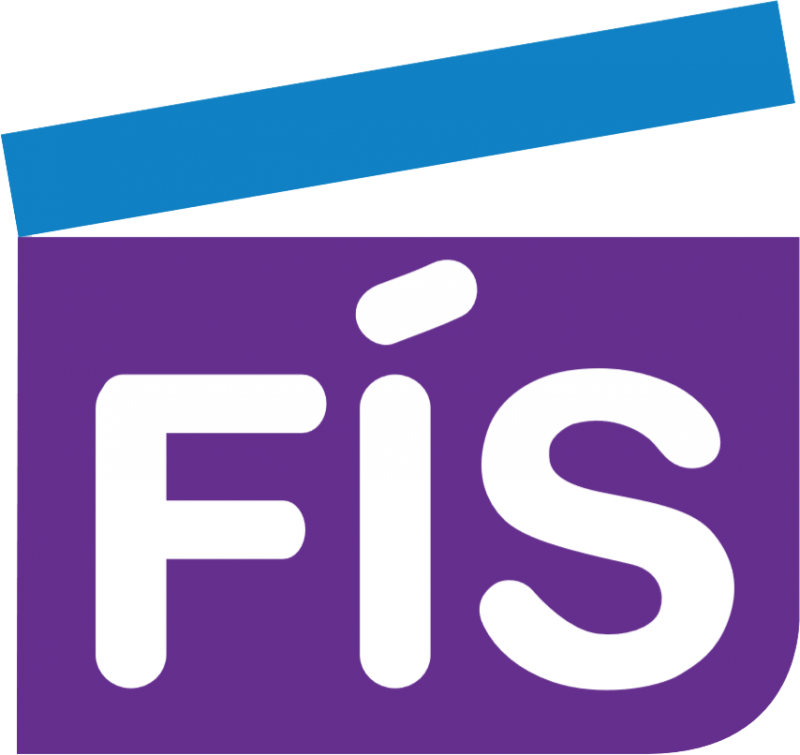 FÍS Film Project: Introducing Film Into the Primary Classroom
The FÍS Film Project has various resources and ideas for both teachers and parents alike, such as learning film-making skills for making films at home, available on their website.
Happiness and Wellbeing Skills Daily Wellbeing Skills Videos
The Happiness and Wellbeing Skills website offers various Daily Wellbeing Skills videos which parents may find helpful.
Heritage in Schools Resources
Heritage in Schools have a vast array of resources, designed to inspire and develop an appreciation and curiosity about Ireland's wonderful natural and cultural heritage, on their website.
Home Learning
Simon Lewis, Principal in Carlow Educate Together N.S., has created a Home Learning Google Doc full of fun things that can be done at home for learning.
Home Scoil YouTube Channel
This YouTube channel features Primary school video lessons following the Irish Primary School Curriculum, such as that on Comprehension Strategies.

iRevise
iRevise are providing free study resources to all students for one month, along with some live online Maths tutorials.
KILKENNY WILDLIFE DETECTIVE PROGRAMME
The Kilkenny Wildlife Detective Programme, produced jointly by the Heritage Office of Kilkenny County Council and the Kilkenny County Childcare Committee, with support from the Kilkenny Heritage Forum and the Heritage Council, is comprised of a colourful fold-out activity leaflet and accompanying poster, which outlines many activities and interesting facts about Kilkenny's wildlife. The Programme encourages children to explore the biodiversity and habitats of Kilkenny.

Libraries Ireland
Libraries Ireland have various online services available. For example, you can join the library online and get eBooks, audiobooks, online magazines and newspapers for free straight away.
Mary Immaculate College (MIC) Educational Resources
MIC have published a selection of online education resources and articles, many of which have been recommended by MIC staff, on their website here.
Middletown Centre for Autism Webinar Series
Middletown Centre for Autism continue to offer a series of webinars which feature members of their own multi-disciplinary team and international speakers on a range of themes, such as Autism and Sensory Processing. They also have a page on their website containing plenty of resources and activities, which can be accessed here.
NatGeo@Home
NatGeo@Home have various quizzes, videos, science experiments, ideas, activities and even at-home classroom resources for parents and children to explore and experience together.
National Council for Special Education (NCSE)
NCSE are providing online resources for children with Special Educational Needs developed by Occupational Therapists and Speech and Language Therapists. Click here to view their resources for parents and here for a list of useful apps for home learning. In January 2021, NCSE outlined their range of supports available for teachers that are delivering remote teaching and learning and for Parents/Guardians of students with Special Educational Needs (SEN). You can view their range of supports here.

National Educational Psychological Service (NEPS)
DES NEPS psychologists have developed advice and resources for children and young people to manage and stay well, along with guidance for parents supporting children and young people. For a short video of ten tips from NEPS for parents on supporting their child/ren at home, while also looking after their own wellbeing, click here.
National Gallery of Ireland
With their National Gallery of Ireland at Home page, the National Gallery of Ireland invites schools and familites to stay connected with them while at home. Teachers, students and Parents/Guardians can access a range of content, such as virtual tours, podcasts, videos, activites and blogposts.

National Parents Council (Primary)
The National Parents Council have useful information, tips, fun activities and various online training opportunities available on their website for parents of Early Years and Primary school children..

Online Mindfulness Events
Dee Hennessy of Mindfulness Facilitation is hosting various online cross-professional mindfulness events at this time.

Professional Development Service for Teachers (PDST) Keeping the Learning Going at Home Series
In this series, specially written for Independent.ie, PDST offer some valuable pointers to parents across the following different learning areas;
Revision Resources for Post Primary Students
Various revision websites for Post Primary school students can be found here.
RTÉ Learn
RTÉ Learn contains all the educational content produced by RTÉ; from Primary Home School Hub content to content for Junior Cycle and Senior Cycle.

Scoilnet
Scoilnet supports Primary and Post Primary teachers in sharing and finding useful resources for the classroom. It also has a number of home usage supports which teachers and students alike can benefit from. These supports are free and do not require registration..

Scratch
Visit the Scratch website to learn how to program interactive games, stories and animations.
Seesaw Online Learning Platform
Limerick Education Centre has partnered with EDNIP (Embracing Diversity, Nurturing Integration, Learning for Life Project) to support parents and children access the Seesaw learning platform through accessible video tutorials. The aim of these videos is to empower Parents/Guardians and children access learning within the home and improve engagement between school and home during this time. You can access the various videos here.
Step Up to Secondary School
Step Up to Secondary School is a new school transition website available to use as a simple resource for Sixth Class students and their Parents/Guardians. Sixth Class teachers may find this website useful if they are covering the transition from Primary to Post Primary school with students in the final Term of the 2020-21 academic year. The website was developed in June 2020 as part of the Planet Youth project, largely in part as a result of COVID-19 curtailing school transition work that would typically happen before the Summer Break. In June 2021, a Stepping Up to Secondary School Webinar took place for any Sixth Class Parent/Guardian who wished to support their child/ren with the move from Primary to Post Primary school. The webinar included a panel discussion with an Adolescent Psychotherapist, a Youth Coach and a School Chaplain. You can view a recording of this webinar on the Planet Youth website here.
The Ark @ Home
The Ark @ Home is a way for children who are home from school to connect with The Ark through a series of at-home arts activities, virtual events and online screenings of live performances to name a few.
Tools, Apps and Websites for Primary School Students
Ciara Reilly (@PrimEdTeacher), Digital Education Assistant Lecturer in Marino Institute of Education, has compiled an incredibly useful padlet of tools, apps and websites to support Primary students at home. You can view this padlet here. To view Ciara's subject specific padlet (Art, Music and Drama, Literacy, Maths, PE and SPHE and SESE) click here.
Transitions from Pre-School to Primary School Padlet
Click here to view an excellent Padlet of resources on the transition from Pre-School to Primary school in Ireland, created by Sarah Murray.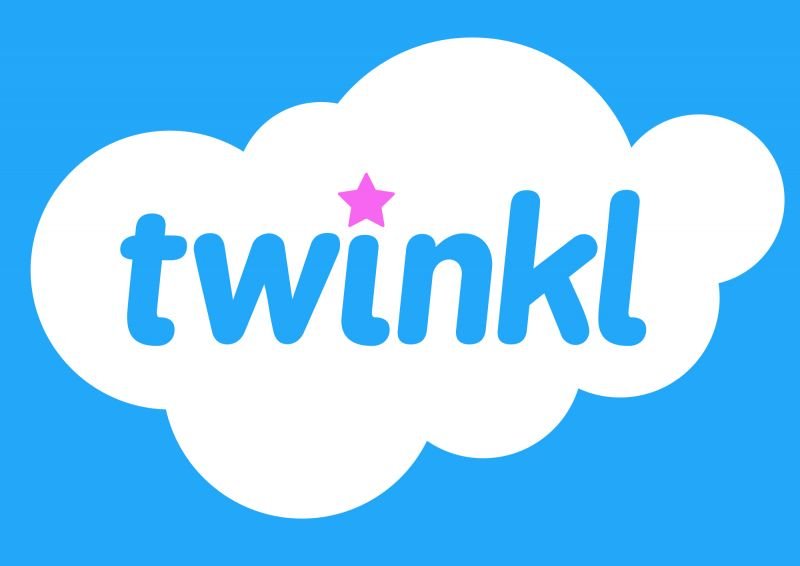 Twinkl
Twinkl Ireland has created a variety of weekly learning resource packs for children from Junior Infants to Sixth Class. Resource packs, created by teachers, contain fun, interactive, exciting and challenging work and English, Maths, Gaeilge, History, Geography, Science, Art and STEM activities so children can continue their learning at home.

United Nations Educational, Scientific and Cultural Organisation (UNESCO)
Click here to view a list of educational applications, platforms and resources which aim to help parents, teachers, schools and school administrators facilitate student learning from home.
Weaving Well-Being Programme - At Home with Weaving Well-Being: A Well-Being Journal for Kids
The Weaving Well-Being Programme has published a free journal designed for parents to help them support their children at home, and, in particular, to help them to enhance their well-being. This Journal, compiled by Fiona Forman, is based on many of the well-being activities contained in their Programme. It is available for free from Outside the Box Learning Resources, the Weaving Well-Being Programme publishers. The Journal is most suitable for children aged 8 - 12 years, but can be adapted for younger and/or older children. The Journal can be accessed on the Outside the Box website here.
Webwise
Webwise offer free information, advice and education resources addressing a range of internet safety issues and concerns, including the latest online safety advice in relation to COVID-19. Information, advice and education resources are available for Parents/Guardians and students.

World Book Online
World Book Online is a learning environment that is free for students to use during their remote learning journey. The content spans all class levels, in both Primary and Post Primary, and is available 24/7 from any device through Scoilnet here. Each resource is specifically designed for a given age group.
Useful Links